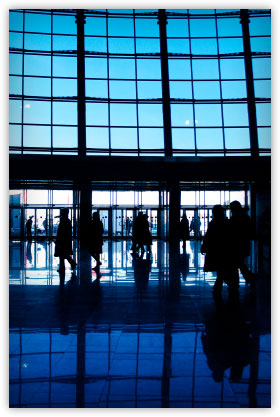 Foresite Sports is an industry-leading provider of promotional solutions for golf event planners and corporate sponsors. Since being founded in 1998, the firm has addressed the targeted marketing needs of thousands of tournaments nationwide through its complete lineup of products and services, including contest insurance coverage, limited-use event sponsorship signage and various promotional products. Each offering is aimed at maximizing brand exposure for participating event sponsors while simultaneously providing tournament organizers with value-adding solutions that ultimately result in greater player retention rates for their annual outings. Foresite Sports has advanced to the forefront of its industry through its relentless commitment to product simplicity and customer service excellence: both hallmarks that have clearly resonated with customers as the company has quickly excelled to its position as a leader in the marketplace.

By Phone:
Toll-Free: 888-882-5440
Local: 610-525-8003
Fax: 610-525-8004
By E-Mail:
General Questions:
info@foresitesports.com
Art Department:
art@foresitesports.com
By Postal Mail:
Foresite Sports, Inc.
136 Coulter Ave.
Ardmore, PA 19003
Foresite's product and service offerings span three distinct segments of the golf event planning marketplace: promotional contest coverage, event sponsorship signage, and promotional products. Contest prize coverage is a unique insurance instrument utilized by event organizers and sponsors as an effective marketing tool that provides advertising opportunities both on and off the golf course. More commonly known as hole in one insurance or putting contest insurance, the coverage indemnifies a hole in one contest prize sponsor in the event that the contest yields a winner. More precisely, if a lucky golfer succeeds in making a hole in one on the designated hole during the course of play, they win a predetermined prize whose cost is bore by the insurance company as opposed to the contest sponsor. This service limits the liability of a contest sponsor while still providing the excellent brand exposure benefits that come with sponsorship opportunities.
The event signage produced by the firm offers tournament organizers a low-cost, yet fully-customizable and professional-looking solution to their sponsor recognition needs. By employing ultra-efficient printing techniques, Foresite Sports is able to offer customers brilliant, full-color, weather-resistant, temporary-use signs at a fraction of the price typically charged by local sign shops. Event organizers in turn can offer their sponsors spectacular on-course brand recognition opportunities while maximizing the margins realized on their sponsorship dollars. Additionally, customers have access to Foresite's vast selection of traditional promotional products should their partners wish to augment their sponsorships with professionally produced logo items to further instill their all-important branding messages in the minds of tournament participants.

Unfortunately, at this time there are no open positions available at Foresite Sports.

If you would like to submit your resume for future consideration, please email a printable version to jobs@foresitesports.com.